3 tags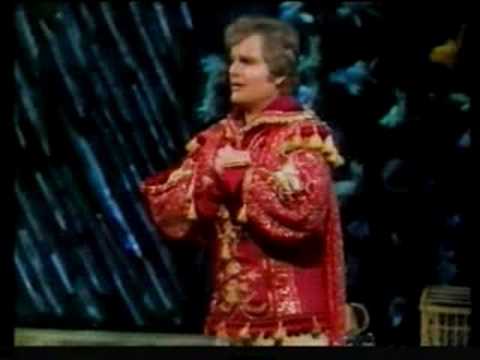 1 tag
3 tags
2 tags
das schönen und erhabenen
For a long time now, there's been in our culture this obsession with the idea that verisimilitude is the highest aim of art, that painting and music and literature and drama ought to be defined by an absolute and uncompromising realism that ostensibly reflects the supposedly raw and gritty reality of our human experience. And that cultural attitude is, I think, the product of the way we perceive...
2 tags
open your heart
It's remarkable how little real importance we give to our relationships. Yes, we might see them as something desirable, something that makes life better and easier and more pleasant. But we don't really think that they're essential or meaningful in any innate or absolute sense, do we? Actually, we seem fairly intent on isolating ourselves from them - from our absolute faith in the...
2 tags
just a game?
Why do we like to play games? Why do we enjoy creating arbitrary sets of rules to govern pointless activity in fabricated situations? It's pretty easy to say that games are just base outlets for our evolutionary competitiveness or transient, meaningless, and even pathetic means of escapism. It's pretty easy to deride the idea that we can derive any real value or meaning from seemingly trivial...
3 tags
le cygne noir
On the surface, Darren Aronofsky's Black Swan appears relatively simple. It's a film of (mostly) archetypal characters and stark symbolism, with a script full of clichéd horror shock tactics and conventional 'backstage drama' tropes. For the most part, it just seems straightforward, obvious, simple. But that's not to say that Black Swan really is that simple. And it's definitely not to say that...
3 tags
22 tags
my top 15 things of 2010
This is what people do, right? The old year has slipped away, now just another thread in the vast tapestry of history, we face the promise and fear of future things unknown - it's nice to indulge in a bit of nostalgia, isn't it? It's nice to look back, to take stock of what we've experienced and how we've grown, to categorize everything we've seen and heard and watched and loved...
2 tags
Dan Harmon called me "quite the insightful... →
I can't even express how happy that made me. The man is a genius. And honestly, it's such an amazing privilege for me to have to opportunity to write about such a brilliant and artful show.
2 tags
ἓν οἶδα ὅτι οὐδὲν οἶδα
We're SO sure about SO much, aren't we? It's astonishing, really. We're sure that the sun shines because of the nuclear fusion of hydrogen into helium at its core, that chlorophyll makes leaves green, and that there's no such thing as unicorns. We're sure that God is who we think he is, that we'll go to hell if we don't go to church every sunday, and that hamsters don't have immortal...
3 tags
2 tags
reality always wins?
Humans have been holding celebrations in late December since time immemorial. Neolithic pagans celebrated the winter solstice, marking the beginning of the coming of spring and the lengthening of days. The Greeks and the Romans of the classical period celebrated Kronia and Saturnalia, commemorating the depths of winter with a time of release from the social structures of daily life. The Romans of...
2 tags
the state of the blog
So it has been a LONG time since I last posted anything on here. These past two weeks have literally been the busiest of my academic life so far. I have written a truly insane amount on so many different topics for papers, I pretty much feel like I'd be alright if I never had to write anything again (and yet here I am).  Anyway, I was massively dissappointed not to be able to write anything...
2 tags
1 tag
happy thanksgiving
There's a lot of things I'm thankful for (how many Thanksgiving day blog posts started out with that WHAT?). I'm thankful for my amazing family. I'm thankful for my amazing friends. I'm thankful for the opportunities I have. I'm thankful for the fact that I'm (a LITTLE) drunk right now. I'm thankful for all the things that people are generally...
2 tags
3 tags
the play's the thing?
It's really remarkable on how many assumptions pretty much every aspect of our day-to-day lives is based. There are scientific assumptions (we assume the sun is going to rise), linguistic assumptions (we assume that the set of words with which we express ourselves will be understood by others), and legal assumptions (we assume we can trust people to stop at stop lights, etc.). There are...
2 tags
2 tags
1 tag
2 tags
guys, look into your hearts
It's so easy to think that we know everything. It's so easy to categorize everything we perceive in this vast, mysterious, inscrutable cosmos in terms of science or in terms of religion, and to think that we understand pretty much everything there is to understand. For the scientific rationalist, the scientific method creates a vision of a world that is basically material and follows a set of...
1 tag
1 tag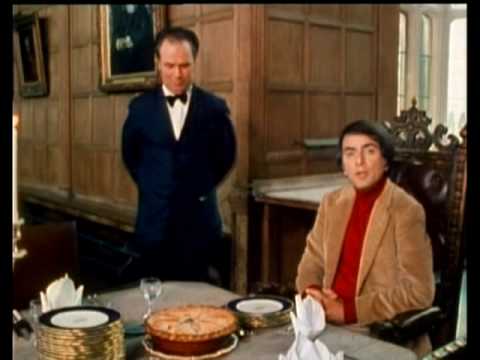 3 tags
paradise within thee, happier far
What is paradise? This question has confounded pretty much everyone who's approached it in the past three millennia. Of course, everyone THINKS they have the answer. Some conception of paradise – as well as an immovable faith in the validity of that conception – lies at the foundation of every religion, every ideology, every worldview. Even if we deny the very existence of paradise, we're still...
3 tags
community equals the beatles
Generally, I hate drawing artistic comparisons between different forms of media. Why compare painting to literature, or film to music? Why compare Titian to Faulkner, or Truffaut to Mahler? It's just foolish, really. Different kinds of art engage our intellects and our senses in fundamentally different ways. That's the very reason we need different forms of media for artistic...
2 tags
why i'm not going to vote tomorrow
Back in November 2008, I was so excited to vote. I had just turned 19, and I was ready to vote for the first time - ready to exercise my rights as an American, ready to make my voice heard, ready to embrace change for the better, change we could believe in. I thought, along with my whole generation, that I could make a meaningful difference and truly alter the trajectory of my country. I wanted to...
1 tag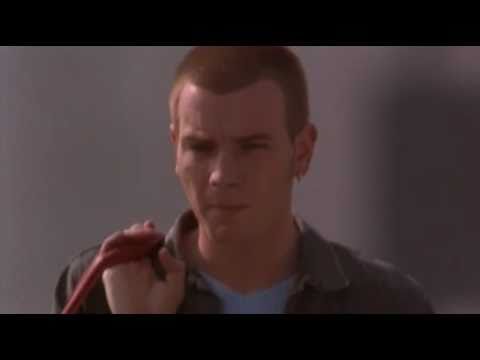 2 tags
you humble me
If there's one element that serves, more than any other, to separate "Community" from other sitcoms, it's the way in which its culturally hyper-literate pop-culture referencing, its deft meta-commentary, and its fantastically clever writing are all consistently grounded in tremendous sincerity and heart. Indeed, many comedies seem to be defined by a false dichotomy between intelligence and heart...
2 tags
2 tags
happy birthday, john lennon
In general, my philosophy of art is that great art should be fundamentally divorced from not only its temporal and cultural context but also from its creator. Indeed, great art should be timeless, universal, not confined to a specific era or an individual person. Some of the greatest art - the Iliad and the Odyssey of Homer, or the plays of Shakespeare, for instance - are most valuable because of...
2 tags
what the hell? nobody lives forever, right?
When most sitcoms take on life's biggest issues - such as, in this case, death and letting go - they do it in a sort of "very special episode" format. Such episodes may retain some of a show's defining comedic characteristics, but tonally, they are fundamentally different from others in a series' run.   When "Community" takes on such issues, however, it...
nature
I love nature. Maybe it's just the inevitable result of having grown up in a country idyll, but I really do. It's filled with such enormous beauty, such inconceivable complexity, that I scarcely see how one could help but love it. From the quasi-linguistic songs of happily perched birds to the effortlessly joyful flight of ethereal butterflies, from the intricacy of the smallest...
2 tags
people so cool...they care
Irony. Detachment. Ironic detachment. These are the lenses through which most television comedies seem to encourage us to see our lives. We're urged to acknowledge the "absurdity" of the activities on which our daily lives our founded. We're encouraged to regard our relationships as the banal and meaningless results of chance. We're supposed to isolate...
do you want to know a secret?
Tonight's episode of Mad Men ended with a Beatles song, and I was ecstatic. Unfortunately, though, it wasn't really a Beatles song, but rather an instrumental version of "Do You Want to Know a Secret." There are only two reasons I can think of for using an instrumental version as opposed to the original: 1) The producers thought using the original (complete with lyrics)...
This is, without a doubt, the most badass national...
"Les hommes ont oublié cette vérité, mais tu ne dois pas l'oublier: tu deviens..."
– Antoine de Saint Exupéry